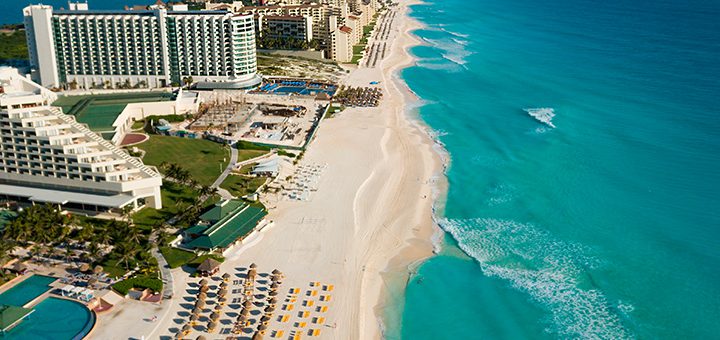 Posted by México
On Wednesday September 26th, 2018
0 Comments
Andres Manuel, Maya, presidente, riviera maya
Andrés Manuel López Obrador, President-elect, raised the construction of the ' Maya train ' for the promotion of tourism in the southeastern part of Mexico.
However, this plan to bring progress to the Yucatan Peninsula on Rails is not new, in December 2012, Gerardo Ruiz Esparza, Secretary of Communications and Transport of Mexico announced the start-up of the Tans peninsular train, a work of 278 kilometers Length in the states of Quintana Roo and Yucatán; However, three years later the project was cancelled by budgetary constraints.
The idea of opening the route of the ' Maya train ' is to move goods, passengers and national and international tourists along the Mayan Riviera, this project will help to  detonate the economic development of the south-east area of the country, one of the zones with greater marginalization in Mexico; He said that this initiative would lead to the creation of new tourist centers, under a development that will guarantee the integration of the native communities, honoring the environment and  highlighting   the Mayan culture.
The infrastructure project will cost between 120 and 150 billion pesos (from 6.2 to 7.8 billion dollars).
Its construction is planned for the next four years an unprecedented time for a railway work that will cover the main regional tourist destinations such as Cancun, Tulum, Calakmul, Palenque and Chichen Itza; The train will have 45% government investment and 55% private investment, in addition it intends to incorporate the owners of the lands through which the railway will pass as partners, in order to benefit directly from the profitability of the project , the coordinator of the elected government in Quintana Roo, Arturo Abreu Marín, commented in an interview.
To assure the feasibility of the project the participation of the federal government, private companies, small proprietors and Ejidatarios is contemplated. 35 billion pesos are required for the first three years of the construction.
To build it some sections the old railway line of the southeast will be used, it was opened in 1950 by then President Miguel Alemán, according to Jiménez Pons some 600 kilometers of this old infrastructure can be used, the rest will be modernized for the new train that will cross between the jungle region of southeastern Mexico, between lynx and ocelots.
The magnitude of the project could generate more than 3,000 direct jobs during the  construction and the permanent number of jobs still impossible to quantify once the railway is operating, the construction project will start in 2019 and the total cost in all stages will be 64.9 million pesos.