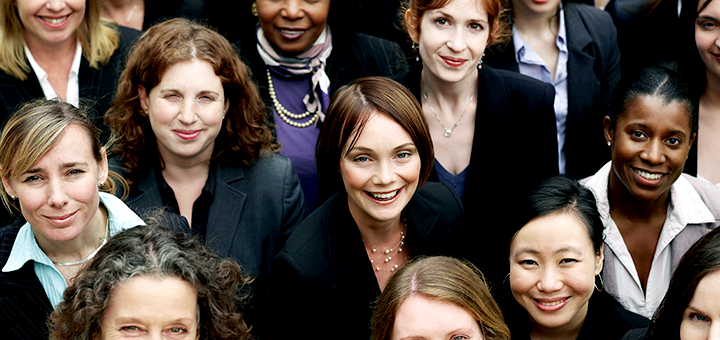 Posted by México
On Friday April 15th, 2016
0 Comments
expatriate women in mexico, job's opportunities for women in mexico, Mexico, quality of life in mexico for women, women
Nowadays, gender equality is still an important international issue. Historically, women have fought to have the same rights and opportunities as men, but it was during the 20th century when they made the most substantial changes in socioeconomic and political structures of their countries. Mexico is one of the nations which has modified its perspective about women due to its current institutional initiatives in order to provide them a high quality of life.
Mexico has become an upper-middle-income country in the last few years not only for its remarkable economic progress, but also for improving its human-rights standards. In 2012, the Convention on the Elimination of All Forms of Discrimination Against Women (CEDAW) Committee acknowledged this Latin American nation for its significant efforts to ensure women's rights by consolidating an effective legal framework to guarantee gender equality. Moreover, three years ago, the Mexican Supreme Court received the United Nations Prize for Human Rights, becoming the first institution in the world to win this award.
Since then, constitutional provisions that stipulate gender parity in political representation in the Mexican Congress have been maintained, allowing women to occupy between 33% and 37% of the political charges there. Furthermore, in 2014, Mexico appeared as one of the top 20 national donors to the United Nations Entity for Gender Equality and the Empowerment of Women, which demonstrate its interest in fostering no discrimination politics inside and outside their borders.
Expatriate women who want to live and grow professionally in Mexico can take advantage of both legal and economical conditions of the country. Actually, the main areas where women have the biggest job success in this nation are Marketing, Public Relations, Strategic Planning, Advertising and Management, reaching a monthly income between $3000 USD to $8000 USD. Regarding to data of 2011 collected by the Statistics, Geography and Information National Institute of Mexico (INEGI), women had 31% of the senior managerial positions and 7% are members of the Board of Directors in Mexican companies.
Apart from achieving their self realisation, Mexico knows that taking care of themselves and their families is essential for women too. That is the reason why several Mexican organizations work everyday to give them the best services regardless of their country of origin. For example, the Association of American Schools in Mexico help foreign women to find the best college in the nation to give their children a US type educational program from preschool to 12th grade in a bilingual-bicultural learning environment.
Besides, expatriate women can also feel safe about keeping healthy because Mexico has some of the best hospitals in Hispanic America. Medica Sur Group, Hospitales Angeles, Hospitales Star Medica, Christus Muguenza Group and ABC Medical Center integrate the biggest private health care network of the country with 78 clinics. As several Mexican transnational companies provide their employees with health insurance, foreign women can feel safe even if they are pregnant.
There is so much to do in Mexico to reach gender equality in each place of the Republic. However, with all the things mentioned above, the nation stands out as one of the most worried about this in Latin America. No matter you want to develop your professional skills or to become an entrepreneur, in Mexico you will find the ideal conditions to succeed. Maybe this is the moment to give a 180° turn to your life. Do not let the opportunity goes.