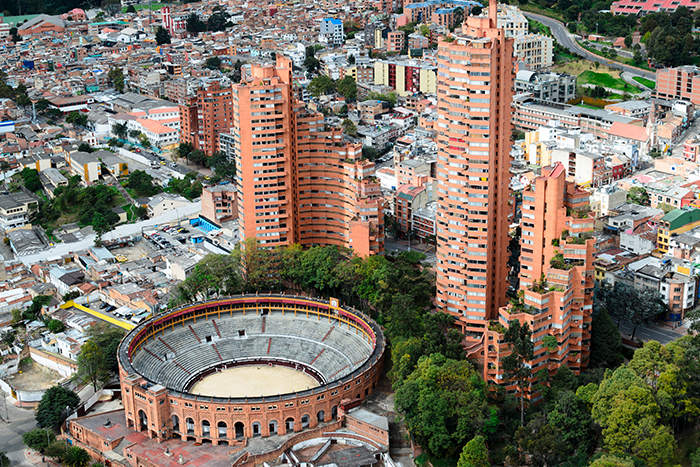 Posted by Colombia
On Wednesday October 14th, 2015
0 Comments
business opportunities, ECLAC, entrepreneurship, foreign investment, IFC, Latin America, law on secured transactions, OECD, World Bank
Doing Business is the annual ranking made by the World Bank, which measures each country's easiness to start, operate and close a business. Worldwide, Colombia rose from place 53 to 34 among 189 countries, and in 2015, it has been listed as the first country in Latin America in that ranking above Peru and Chile.
Analysts of the International Finance Corporation (IFC), an entity that is part of the World Bank Group, pointed out that, behind the rise, there is a planned work which combines political factors and regulatory measures in order to enhance conditions that favor small and medium-size entrepreneurs to start their business.
Nowadays, when data from the Economic Commission for Latin America and the Caribbean (ECLAC) points out that Colombia remains as one of the countries with the best environment for foreign investment by being the third of the region in direct flow growth in the first half of the year (8,452 million accumulated dollars); Kristtian Rada, IFC Regional Coordinator for business regulation matters, emphasizes that working groups made up by the public and private sector have been fundamental.
Within a package of 29 changes that Colombia implemented since 2005, the key for the 19-rank jump in the 2015 ranking edition was the adoption of the Law on Secured Transactions, which will be very important for small and medium-size entrepeneurs as they will be able to get money from the financial sector with different backing to traditional real estate; including bills, future cash flows and stocks or future harvests.
Another important change is the implementation of an easy procedure to transfer property by eliminating provisional registration. The strategy of Colombian government to set goals such as accessing to the Organization for Economic Cooperation and Development (OECD) is a good sign to go forward on several fronts, including competitiveness.  
For the World Bank, it is clear that Colombia is not only leading the region in terms of investment environment, but also it is being an example of economic continuous improvement in Latin America.