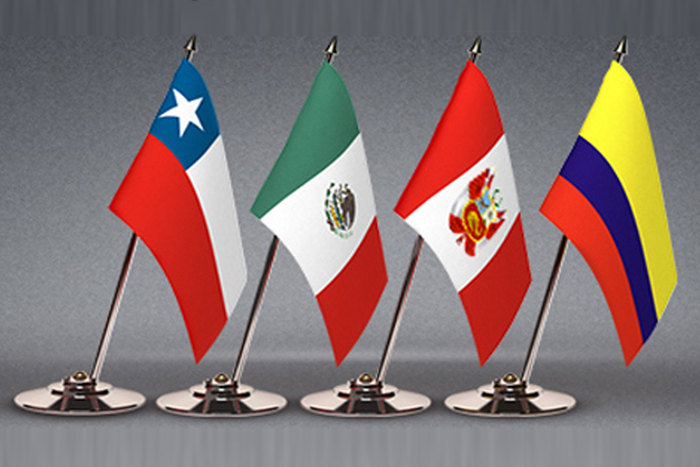 Posted by México
On Monday August 17th, 2015
0 Comments
academic mobility, Chile, Colombia, consular assistance, international tourism, Mexico, moving abroad, Peru, SRS Relocations, trading platform
In 2012, the republics of Chile, Mexico, Peru and Colombia signed the Pacific Alliance Agreement, whose main purpose was to build a deep integration area to move towards the free interchange of goods, services, capital and people, but just until this year the removal of trade barriers among the four countries went into effect.
The Pacific Alliance represents 36% of the Gross Domestic Product in Latin America, and since July 21, 2015, 92% of the products remained at zero tariff and the other 8% will have a different treatment, which sets a milestone in its development by consolidating it from an institutional standpoint.
Up to now, the Pacific Alliance has obtained significant achievements such as:
Trading platform, which was created in order to promote financial integration among the stock markets of the four countries without corporate merger by their members.
Platform for academic mobility, which seeks to provide scholarships to students and teachers from the four member countries to study or work in one of these countries. More than 850 scholarships have been given this year.
Consular Assistance, which enables citizens of the four countries to receive consular assistance in countries where they have no diplomatic representation. A joint consular office in Turkey and shared embassies as the one in Ghana have been established.
Strengthening of the platform for exchange of immediate information for immigration safety of the Pacific Alliance, which aims to facilitate the mobility of people through member countries.
Elimination of visas, which facilitates the free flow of people. Thus, 345,000 visitors came to Colombia from Mexico, Peru and Chile; figure that shows a considerable travel increase in comparison with other countries.
Creation of the holiday and working program to foster cultural exchange among young people of the member countries.
Tourist destination. The Pacific Alliance will soon sell the four countries as a single tourist destination, Europe-type, in which visitors, such as Asians, will be given a package to visit Mexico, Colombia, Peru and Chile.
Moreover, the Alliance has expressed its willingness to strengthen cooperation ties with the 32 observer countries, while Costa Rica and Panama are candidates to join the Alliance. They have also confirmed the purpose of advancing in the construction of an area of deep integration with special emphasis on the meetings held with the Association of Southeast Asian Nations (ASEAN) and the Southern Common Market (Mercosur).
According to BBVA Bancomer Financial Group, the Pacific Alliance will become the fourth largest economy, only behind China, India and the United States, and ahead of Indonesia and Brazil. In 2014, the value of the four countries' total trade amounted to USD$12,050 million. In addition, the IDB has highlighted the group's profile: while the countries of the Pacific Alliance will be growing about 3% this year, the region, as a whole, will grow 1% on average.